Around the world, the soy sauce domain has steadily flourished, reaching a valuation approaching $40 billion in 2021. Its proliferation isn't solely about the sauce, but also the diverse dishes it enhances, from sushi delicacies in Japan to U.S. stir-fries.
A marked trend in recent times is the amplified demand for traditionally crafted soy sauces. As evidence, in 2019, Kikkoman, an industry giant, witnessed a 5% growth in global sales, emphasizing the universal desire for genuine Japanese shoyu. In contrast, there's escalating skepticism around additives such as corn syrup and preservatives in these sauces. Those brands centering on organic fermentation and reduced additives are on the rise, especially in Western markets like Europe and the U.S. In the B2B spectrum, it's imperative to realize that consumer choices hinge on both taste and ingredient integrity.
Worth highlighting is the surge in gluten-free variants, notably tamari. Predictions indicate the worldwide gluten-free market could soar to $7.59 billion by 2024, signaling a golden opportunity for ventures.
A closer look at industry frontrunners reveals how these market shifts influence their product offerings, strategies, and consumer responses. Irrespective of being an industry stalwart or a rookie, decoding these intricacies is essential to thrive in the soy sauce sector.
Pearl River Bridge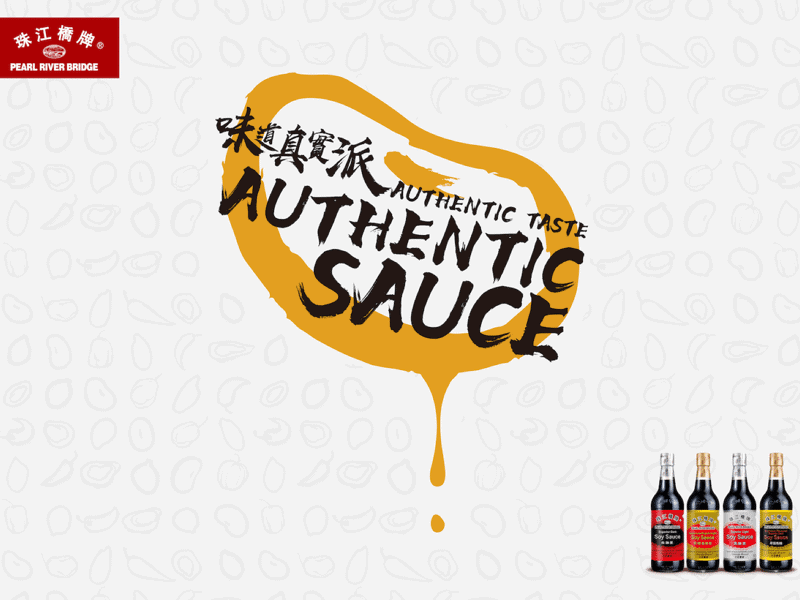 Navigating the soy sauce industry, Pearl River Bridge stands out prominently. With a rich history spanning over 65 years, we've established ourselves as China's premier soy sauce for exports, winning over consumers in North America, Europe, Asia, and Australia.
Wondering about our unique blend? Let's dive in. For example, our concentrated soy sauce boasts a nitrogen content of 3.0 and amino acid levels of 1.70. For context, many soy sauces don't even reach an amino acid level of 1.2 without adding extras. (The higher the amino acid content, the better the soy sauce). Our sauce not only offers a richer flavor but is also more readily absorbed by the body.
But we're not just about numbers. We're committed to being "Natural, Healthy, Delicious". From our savory Mushroom Dark Soy Sauce, a U.S. favorite for marinating steaks, to our innovative solid soy sauce paste that allows for flavor customization, reduces shipping costs and ensures a fresh, tailored flavor every time.
For businesses seeking a reliable partner, Pearl River Bridge is more than just a soy sauce label. We collaborate with over 40 top-tier OEM factories. Our OEM services are flexible, and our design expertise aligns with market trends. And our certifications, such as HACCP, BSCI, BRC, FDA, Non-GMO, and HALAL? They underscore our unwavering commitment to global food safety standards.
In a market where genuine quality is elusive, Pearl River Bridge remains steadfast, embodying taste, trust, and tradition.
Pearl River Bridge at a Glance:
Founded: 1958
Location: Guangzhou, China
Specialty: Concentrated Soy Sauce, A diverse range of soy sauces and condiments.
Certificate: HACCP, BSCI, BRC, FDA, Non-GMO, and HALAL.
Major Market: North America, Europe, Asia, Australia, and other regions.
San-J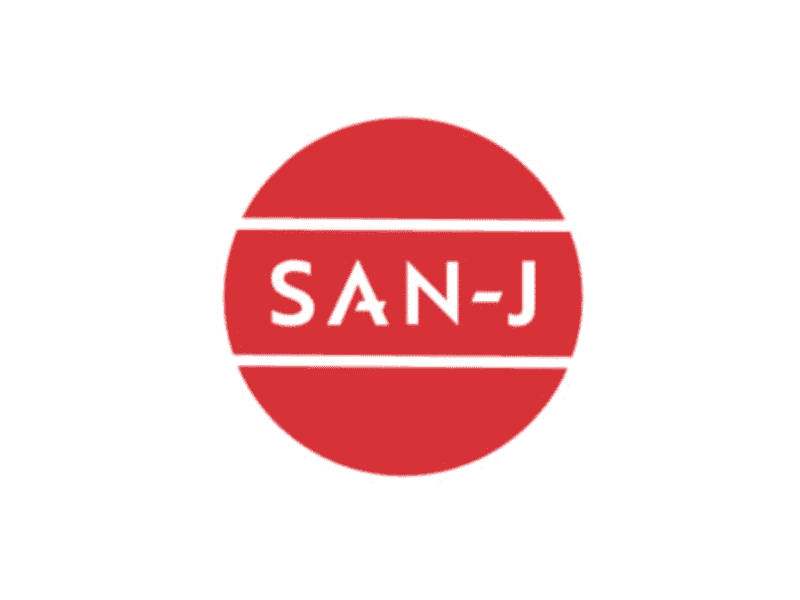 Initiated in 1804 as San-Jirushi, the lineage's quest was to perfect Tamari and miso. Now, after eight cycles of family stewardship, their zeal for unparalleled quality and authenticity remains fervent.
In the vast spectrum of soy sauces, San-J's Tamari emerges as a clear front-runner. Contrary to many that combine wheat and soybeans, San-J's Tamari is a pure testament to 100% soybeans, omitting wheat in its entirety. This assures consumers of a gluten-free offering while amplifying its soy protein content. An enhanced, nuanced taste reflecting its storied past. Tamari is often revered as the progenitor of Japanese soy sauces, a lineage San-J ardently upholds, ensuring contemporary culinary aficionados savor genuine essence. San-J's pledge to unadulterated quality is noteworthy—Tamari is absent of any artificial enhancers and proudly displays the Non-GMO Project emblem.
San-J's vision stretches beyond just maintaining authenticity. Attuned to evolving dietary trends, they address both the gluten-free demographic and those intent on curtailing sodium. Their Tamari doesn't merely serve as a gluten-free alternative; it's a genuinely brewed soy sauce promising intense flavor sans gluten. And for those mindful of salt, San-J rolls out lower-sodium variants, without forfeiting flavor excellence.
San-J At A Glance:
Founded: 1804
Location: Virginia, USA
Specialty: Authentic Tamari Soy Sauce
Certificate: Gluten-Free Certification, Non-GMO Project Verified
Major Market: Global, with a significant presence in the USA
Kikkoman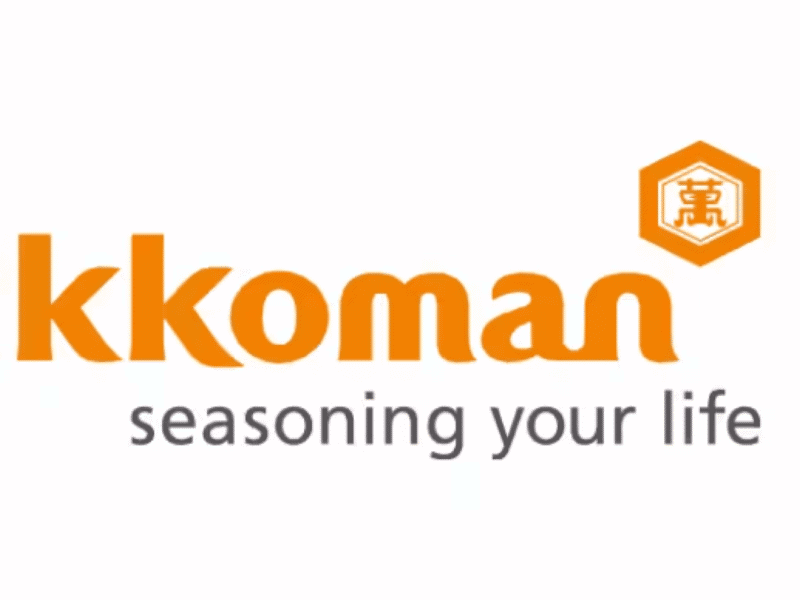 Venture into the epicurean world of Kikkoman, and one is enveloped in an atmosphere where ancestral brewing harmonizes with a spectrum of worldwide culinary expressions. Kikkoman Soy Sauce, a brand echoing richness and the savory excellence of umami, has become an integral element in the cookery of over a hundred nations, illustrating a universal appeal. Upholding its "Honjozo" (traditionally-brewed) legacy, the brand is also a vanguard, extending Asian culinary arts to the world.
However, Kikkoman's voyage is more than the global dispersal of its iconic, savory soy sauce. It embodies a symbiotic relationship where Kikkoman's essence gracefully intertwines with the eclectic food cultures it graces. Tasked with marrying traditional brewing with diverse global cuisines, Kikkoman unveils a blend that strikes a chord with an array of palates globally. It's a narrative of Kikkoman's profound flavors interlacing with regional ingredients, giving rise to an eclectic array of tastes that captivate food lovers everywhere.
Kikkoman At A Glance:
Founded: The roots trace back to the 17th century, with the official establishment in 1917.
Location: Noda, Japan.
Specialty: "Honjozo" (Traditionally-brewed) Soy Sauce.
Certificate: Various certifications, including some products that are Non-GMO Project Verified.
Major Market: Global, with a presence in over 100 countries.
YAMASA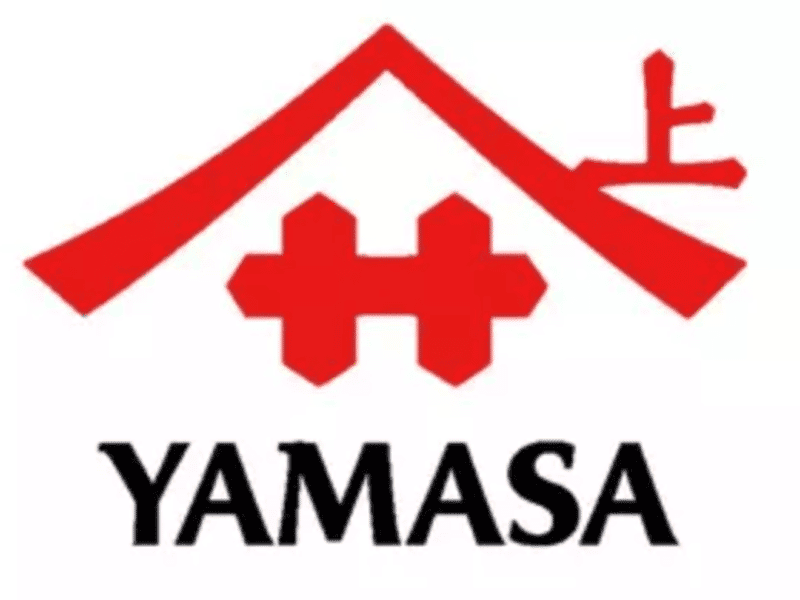 Founded in 1645, YAMASA has been a lighthouse of tradition, quality, and innovation in the soy sauce and seasonings landscape. Yet, it's their steadfast dedication to societal welfare that truly defines them. In a business climate often blinded by profit, YAMASA stands tall, embodying the principle that a company's real worth is reflected in its positive impact on society. It's not solely about being distinctive; it's about championing values, promoting fairness, and actively contributing to community uplift.
The journey of YAMASA is a tapestry of tradition seamlessly interwoven with innovation. While deeply entrenched in the meticulous art of soy sauce crafting, the firm has consistently evolved, extending its reach to diverse seasonings and even making inroads into the pharmaceutical sector. Such diversification highlights YAMASA's relentless pursuit of providing value, convenience, and tangible benefits to society at large. Here is a brand that refuses to be complacent, always on the quest to enhance its product line and make meaningful societal contributions.
However, YAMASA's narrative transcends products and profits. At its core, the company's ethos is centered around being a valuable and responsible societal entity. Recognition for YAMASA comes not just from its unique product suite but from a reputation built on integrity, fairness, and sound business conduct. It is this deep-seated commitment to excellence and positive societal engagement that has firmly entrenched YAMASA as a venerable name, respected in its industry and beyond.
YAMASA At A Glance:
Founded: 1645
Location: Japan
Specialty: Manufacture of soy sauce, various seasonings, and pharmaceutical products.
Certificate: While specific certifications aren't mentioned, YAMASA's longstanding reputation speaks to its commitment to quality.
Major Market: Given its expansive offerings, YAMASA has a global reach, catering to diverse markets with its range of products.
Jolionfoods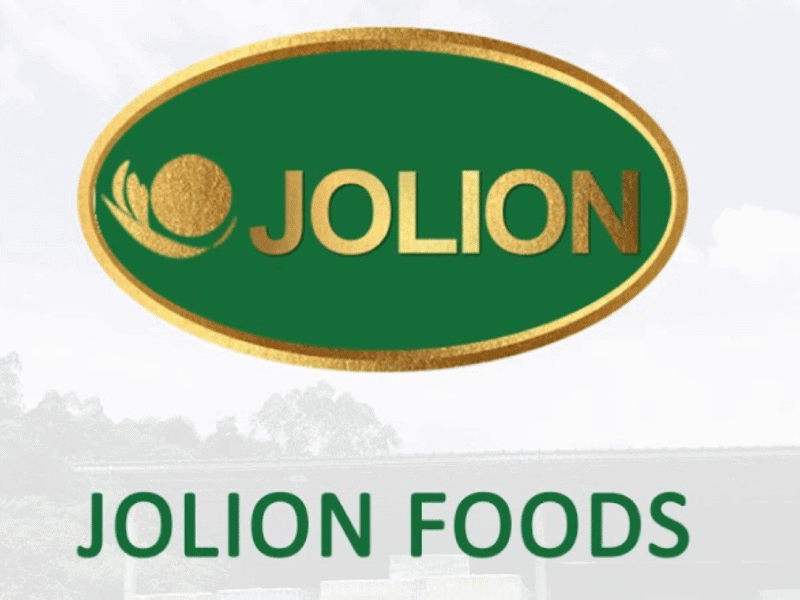 With a vast establishment housing 12 cutting-edge production lines, Jolion epitomizes the power of dedication combined with an unwavering focus on quality. Their impressive annual production of 75,000 tons and sales nearing 20 million USD underscore the brand's expansive influence and appeal.
While its foundation is firmly set in Asian gastronomic traditions, Jolion Foods has adeptly broadened its reach, serving varied tastes spanning Europe, Africa, and Latin America. The brand's agility and deep insight into global culinary preferences have been its guiding lights. From staple sauces, sesame oil, and noodles to branching out into canned produce and peanut oil, Jolion's diverse range mirrors its pledge to progress with changing times and palates. Their mission transcends just upholding age-old traditions; it's about pioneering and presenting flavors that align with modern preferences.
However, Jolion's defining trait is its steadfast dedication to quality assurance and safety. Armed with certifications like BRC, KOSHER, FDA, HALAL, SGS, and ISO, Jolion guarantees that every item dispatched from its premises meets the pinnacle of quality standards. It's their assurance of health, cleanliness, and authenticity. As Jolion Foods forges ahead, it beckons partners and patrons to join this gastronomic expedition, assuring a fusion of heritage, innovation, and unparalleled quality.
Jolionfoods At A Glance:
Founded: Early 2000s
Location: Zhongshan city, China
Specialty: Oriental Soy Sauce, Sesame Oil, Noodles, and a diverse range of Chinese foods.
Certificate: BRC, KOSHER, FDA, HALAL
Major Market: Asia, Europe, Africa, and Latin America
Lee Kum Kee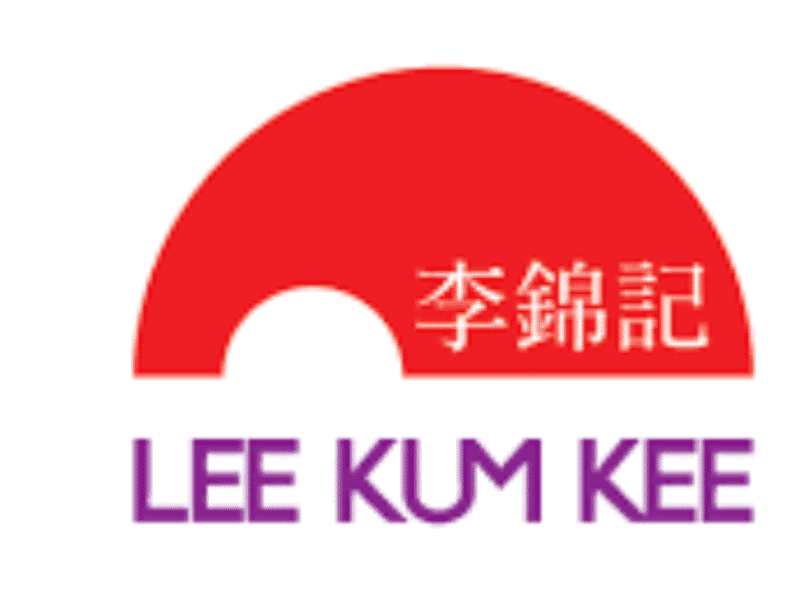 In 1888, a simple oversight by Mr. Lee Kum Sheung led to the fortuitous creation of the globally celebrated Oyster Sauce. This flavorful mishap in Southern China marked the inception of Lee Kum Kee and introduced a cornerstone of Chinese gastronomy – the Oyster Sauce. With a rich history of over 130 years, Lee Kum Kee's odyssey exemplifies the wonders that arise when heritage intertwines with innovation.
The brand's dedication to excellence is legendary. Back in the 1950s, in Hong Kong SAR, China, their Oyster Sauce was so sought-after that individuals were ready to allocate an astonishing 20% of their monthly earnings for it. That's not just any sauce; that's a culinary treasure! And in terms of remarkable achievements, did you realize that Lee Kum Kee's sauces accompanied China's "Shenzhou IX", "Shenzhou X", and "Shenzhou XI" space missions? From the culinary heartlands of Southern China to the infinite expanse of the cosmos, Lee Kum Kee's essence is omnipresent. Their attention to detail is evident in their ingredient selection. Every soybean in their soy sauce is non-GM, and as for the oysters? Only the prime, 2-3-year-old ones are chosen for their elite Oyster Sauce.
Venture further into Lee Kum Kee's universe, and you'll encounter a brand that's anchored in tradition yet constantly evolving.
Lee Kum Kee At A Glance:
Founded: 1888
Location: Originated in Southern China
Specialty: Oyster Sauce and a diverse range of authentic Chinese sauces and condiments.
Certificate: Not explicitly mentioned, but their commitment to non-GM soybeans and quality standards is evident.
Major Market: Distributed across more than 100 countries and regions worldwide.
Shibanuma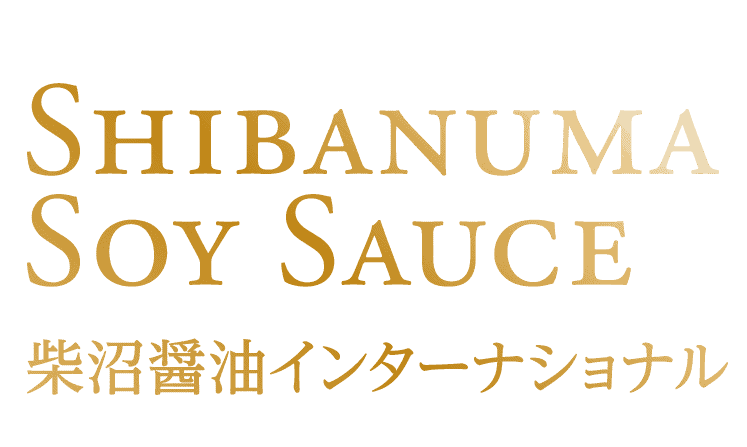 With a rich lineage deeply woven into the meticulous craft of soy sauce fermentation, Shibanuma has expanded its culinary canvas to provide a wide assortment of seasonings, meeting various palates and cooking demands. From the foundational dark and light soy sauces to the subtle complexities of tamari and Shiho soy sauce, the brand's array is a manifestation of its steadfast commitment to quality and inventive spirit.
Shibanuma's spectrum doesn't merely encompass soy sauces. The brand proudly presents a broad lineup, including unique items like Awazuke, ponzu yuzu bonito, and Kenkotsu soy sauce, to mention a few. Their versatility spans specialized soy sauces for noodle production, seafood preparation, and even in-flight noodle soups. This flexibility and extensive product line have catapulted Shibanuma to industry acclaim, securing 1st place in Ibaraki Prefecture and a remarkable 30th position out of 1200 companies nationally in 2017.
Beyond the products, Shibanuma's steadfast commitment to quality shines. Every product, whether bottled, canned, or sealed in freshness preservation containers, undergoes thorough quality assurance, ensuring that consumers experience nothing but the best.
Shibanuma At A Glance:
Founded: 1688
Location: Ibaraki Prefecture, Japan
Specialty: Brewing of soy sauce and manufacturing of various seasonings, including specialized soy sauces and dressings.
Certificate: FSSC 2200, GFSI
Major Market: Predominantly Japan, with potential distribution in other markets.
Shiso Soy Sauce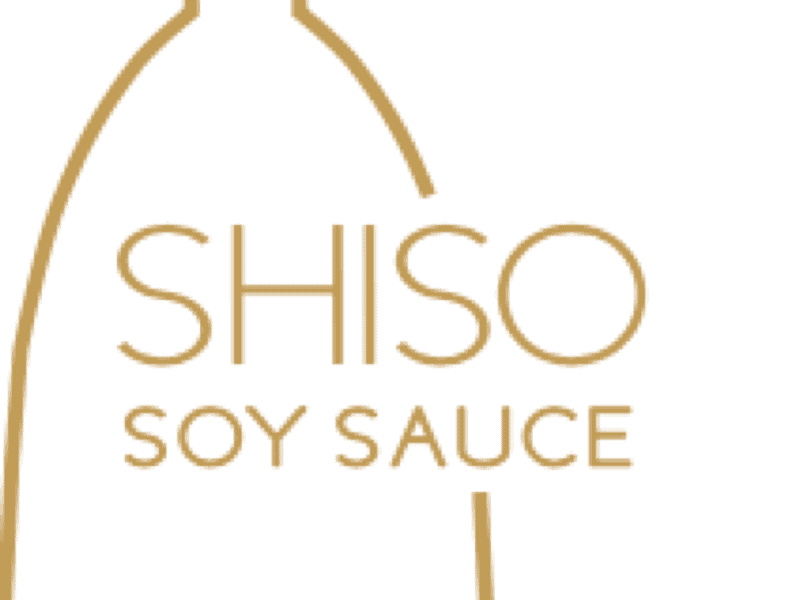 At Shiso, each droplet of soy sauce speaks of a lineage spanning six illustrious generations. In contrast to industrial giants mass-producing bottles, Shiso takes pride in its historic, family-run brewery, a place where soy sauce making is revered.
The allure of Shiso's soy sauce is deeply rooted in its detailed brewing routine, an interplay of duration, perseverance, and skill that might last up to three years. Every blend, grounded in ancestral methods, carries its distinct essence, narrative, and flavor spectrum. Among these nuances, a consistent thread runs – the family's resolute dedication to crafting a soy sauce with profound depth and genuineness. As the world witnesses the eclipse of tradition by the modern era, establishments like Shiso, family-backed soy sauce brewers, are turning into cherished rarities. Every discontinuation is akin to letting go of a historical fragment, a cache of insights, and a peculiar microbial identity. Choosing Shiso is more than an epicurean delight; it's a nod to age-old customs and a pledge to preserve the grandeur of premium soy sauce.
Adhering to the notion that like all exquisite things, soy sauce should be relished fresh, Shiso's packaging design, with its petite bottles, ensures every drop remains pristine. While soy sauce might not degrade typically, its symphony of tastes can wane as days go by.
Shiso Soy Sauce At A Glance:
Founded: The date is not specified, but the family legacy spans six generations.
Location: Shimane prefecture, Japan
Specialty: Hand-crafted, traditional soy sauce with nuanced flavors.
Certificate: Not mentioned, but the emphasis on traditional brewing techniques speaks to its authenticity.
Major Market: Not explicitly mentioned, but given its artisanal nature, it likely caters to a niche market of soy sauce connoisseurs.
Conclusion
Within the domain of soy sauce, determining the preeminent brands for your firm can become an intricate task. However, upon an all-encompassing evaluation, it's evident that companies like Kikkoman, possessing a global stance in over 100 countries, emerge superior not just for flavor but also in committing to quality and secure practices.
For instance, while the 65 years of export proficiency from Pearl River Bridge signals its steadfastness, Shiso, with its artisanal strategy, furnishes a unique, irreplaceable flavor profile. It's essential to recognize that the soy sauce industry is projected to escalate at a 5.2% CAGR from 2021 to 2026, accentuating the significance of electing a brand that resonates with your firm's philosophy and virtues. Whether the focus is on tradition, innovation, or an amalgamation of both, the appropriate soy sauce brand can notably uplift your products and connect with your designated audience.