In the intricate world of soy sauce, understanding global market nuances is paramount for discerning purchasers. While Southeast Asia, primarily China and Japan, remains the heartland of soy sauce production, sourcing of raw materials paints a diverse geographical palette.
For instance, Brazil has emerged as the leading supplier of non-GMO soybeans, a crucial ingredient for many premium sauces. Differing culinary palettes also influence choice; while a robust, savory Kikkoman might be favored in Japan, many Americans opt for the sweeter, lighter variants like La Choy. Europe, on the other hand, is developing a taste for artisanal, traditionally brewed soy sauces.
The industry, though robust, isn't without challenges. Rising global demand, paired with climate-driven irregularities in soybean yields, creates supply chain vulnerabilities. However, with innovation in sustainable farming and fermentation technologies, there's ample opportunity for growth and diversification.
As we dive deep into the top soy sauce companies, remember: it's not just about flavor, but the global dance of supply, demand, and taste evolution.
Pearl River Bridge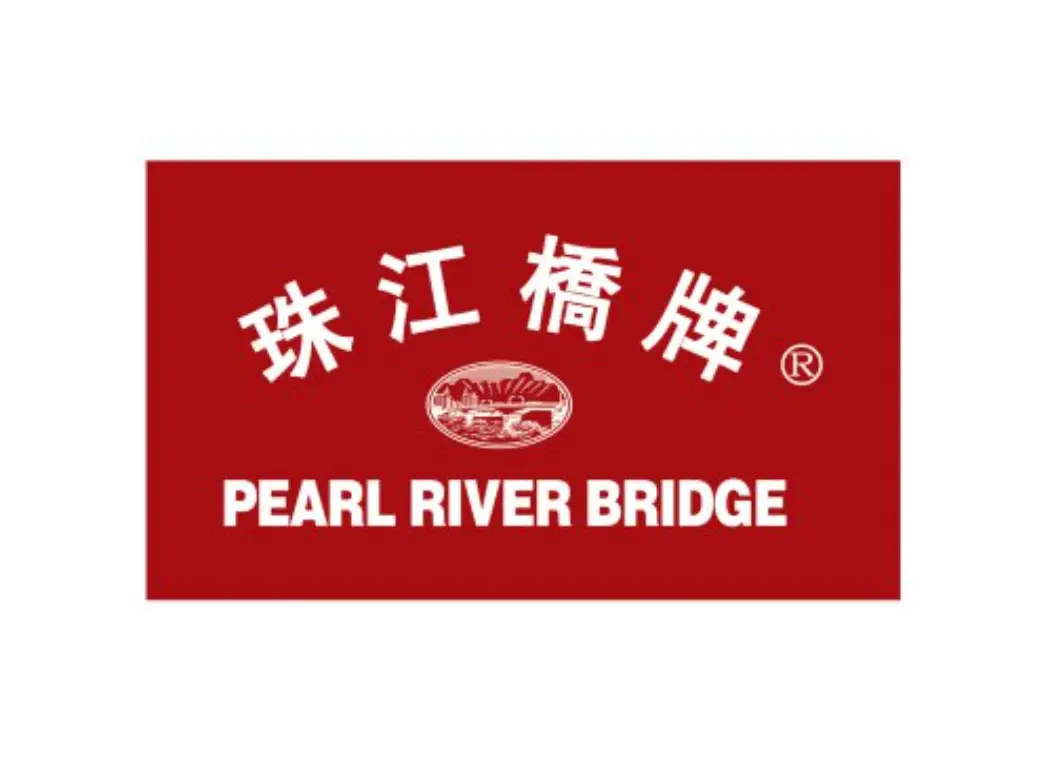 Located in China's heart, Pearl River Bridge has stood out as a top-tier soy sauce manufacturer for over six decades. Not just dominant in China, we've spread our wings internationally. For us, promoting natural, delicious products isn't marketing—it's our very essence.
We're not just about soy sauce. Our tech prowess combined with our culinary experts crafts solutions for diverse culinary needs. We've got specialized products, from concentrated soy paste to mushroom dark soy sauce—all meeting stringent safety and quality parameters.
What differentiates us? It's our distinct product development vision and unwavering dedication to excellence. Case in point: our solid soy sauce paste—born from a decade's R&D—isn't just another product. It's versatile, user-friendly, and allows customization. Alongside our organic range, it embodies our knack for innovation while retaining genuine quality.
For us, quality is more than just rhetoric; it's our commitment. We stick to top-tier food safety benchmarks such as HACCP, BSCI, BRC, FDA, Non-GMO, and HALAL. The global recognition we've amassed underscores our drive for unmatched excellence.
Company Card:
Founded: Over 65 years ago
Location: China
Certificates: HACCP, BSCI, BRC, FDA, Non-GMO, HALAL
Main Products: Concentrated Soy Sauce Paste, Mushroom Dark Soy Sauce, Organic Soy Sauce, Solid Soy Sauce Paste
Revenue: $40-$60M
Employees:150-200
Save 80% on Shipping Costs with PRB's Concentrated Soy Sauce
Experience the exceptional quality of PRB's concentrated soy sauce, featuring a remarkable nitrogen content 3.0 and superior amino acid levels of 1.70. To put this into perspective, most soy sauces on the market barely achieve an amino acid level of 1.2 without the inclusion of additional ingredients. (Remember: Higher amino acid content translates to a superior soy sauce). Our exquisite sauce doesn't just elevate the flavor experience; it is also optimized for enhanced absorption by the body.
Thanks to a meticulous evaporative process, our concentrated soy sauce attains a weight that is six times lighter than ordinary liquid soy sauces, ensuring that you don't compromise on authentic taste. This incredible feature allows for a staggering 80% reduction in shipping costs.
But that's not all. PRB's concentrated soy sauce brings unparalleled versatility to your culinary arsenal. It is expertly crafted to blend seamlessly with diverse flavor profiles, accommodating the unique tastes attributed to various countries. This remarkable adaptability ensures utmost convenience, making it an indispensable asset for soy sauce business proprietors.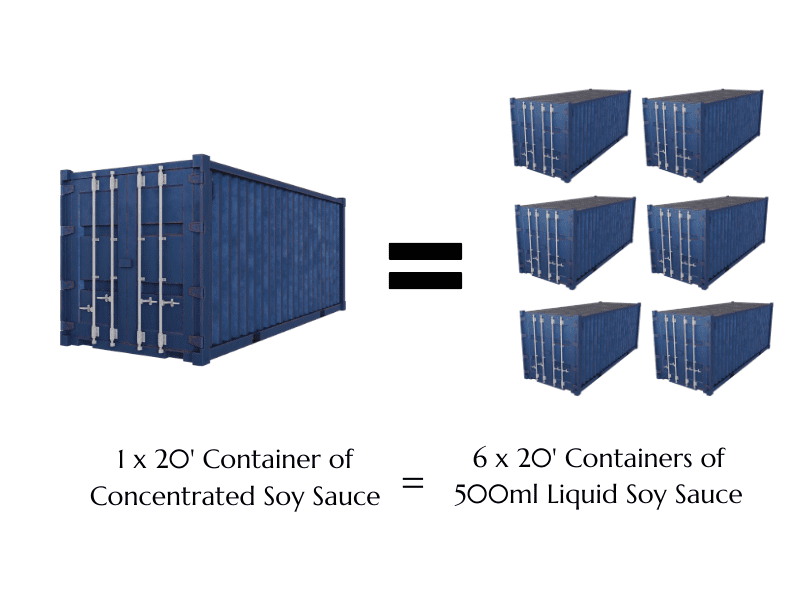 Best Selling Products by Countries
With over six decades of experience in international trade, we've gained profound insights into the best-selling products specific to each country. Let me name a few.
| | |
| --- | --- |
| Region/Country | Main Products |
| North America | Grass Mushroom Dark Soy Sauce |
| Canada | Light Soy Sauce/Old Soy Sauce |
| South America | 1000L Soy Sauce Paste, 1000L Light Soy Sauce, OEM products (Oyster Seafood Sauce, Rice Noodles, etc.) |
| Oceania | Old Soy Sauce/Light Soy Sauce/Grass Mushroom Dark Soy Sauce, 7kg Premium Soy Sauce, 20L Rice Vinegar |
| Hong Kong & Macau | First Extract Soy Sauce, Rice Wine |
| Southeast Asia/Japan & Korea | Grass Mushroom Dark Soy Sauce, Instant Noodle Seasoning Packs, Canned Products, Specialty Seasonings |
| Northern Europe | Grass Mushroom Dark Soy Sauce |
| Eastern Europe | Soy Sauce and other Japanese Products |
| Germany/Netherlands/Spain | Organic Soy Sauce, Gluten-free Products, Grass Mushroom Dark Soy Sauce, Rice Vinegar |
| UK/Spain | OEM Organic Soy Sauce |
| Russia | Organic Products, Gluten-free Products, Soy Sauce Paste |
Takesan

Takesan has meticulously honed its craft over decades, producing Kishibori Soy Sauce—a koikuchi soy sauce that epitomizes the pinnacle of flavor and quality. This premium product, derived from whole soybeans, wheat, and natural salt, is allowed to ferment for over a year in traditional kioke barrels, ensuring a rich, authentic taste. No preservatives, chemical seasonings, or sweeteners find their way into Takesan's soy sauce, a testament to their unwavering commitment to purity and quality.
Innovation also plays a crucial role at Takesan. Their latest offering, a specially designed bottle, guarantees that their soy sauce retains its freshness and delectable taste for up to 90 days at room temperature after opening. This feature is particularly beneficial for sushi and sashimi lovers, ensuring that every bite is as flavorful as the last.
Company Card:
Founded Year: 1966
Certification: ISO 22000, HACCP, ISO 9001
Revenue: $45M
Employees: 50-100
Kikkoman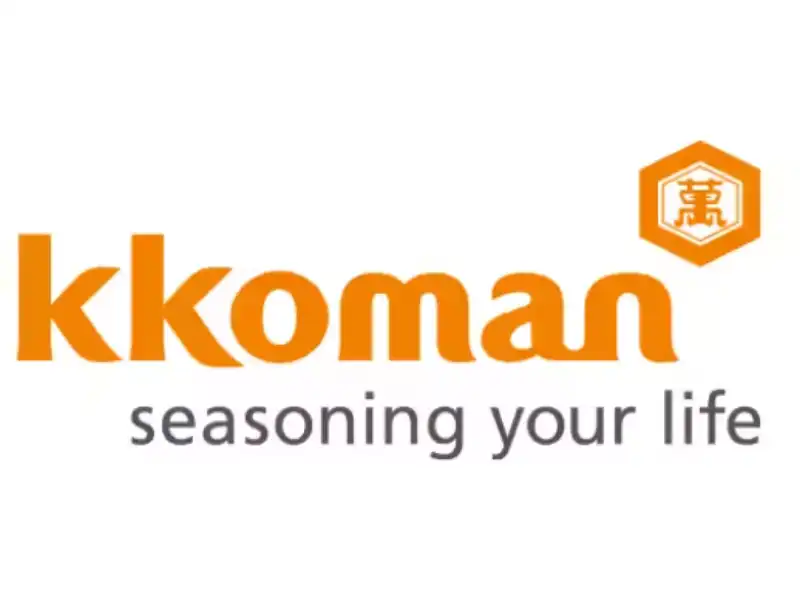 In Noda, Chiba Prefecture, Kikkoman boasts a deep-seated history in the skillful brewing of traditional soy sauce, termed "Honjozo". Thanks to the nutrient-rich Kanto Plain, high-grade soybeans, wheat, and pure water are at their disposal, vital for Kikkoman's signature brew.
Kikkoman is not merely a name; it signifies a union of age-old customs and forward-thinking ingenuity. When WWII's food shortages struck, Kikkoman adapted, innovating but never straying from their foundational brewing practices, upholding the core of Japanese culinary arts. Their growth reflects a profound commitment: from launching the Kansai Plant in 1931 to address the needs of Western Japan, to inaugurating the Chitose Plant in 1987 for Hokkaido's demand, Kikkoman remains dedicated to a nationwide experience of their storied taste.
Today, Kikkoman's influence resonates in over 100 countries, sharing the nuanced flavors of their classic soy sauce.
Company Snapshot:
Founded:1917
Certification: FSSC 22000, HACCP, GFSI
Revenue: $3.8B
Employees: 5000-10000
Sempio

Dive into the world of Sempio, where tradition meets innovation. Established in 1946, Sempio stands as Korea's most venerable registered brand, pioneering the realm of fermented foods with an emphasis on soy-based sauces. As the cornerstone of Korean cuisine, their products are not just about taste but also a testament to their commitment to quality. Recognized as Korea's top household brand, they've set industry standards, being the first in their field to acquire multiple quality and safety certifications.
With exports spanning 76 countries and pivotal branch offices in culinary capitals like the USA, China, and Spain, Sempio influence is undeniable. Collaborations with local chefs from these regions not only enhance their product range but foster a more vibrant food culture worldwide. Complementing this, the Sempio Culinary Research Center delves into the nuances of Korean traditional condiments, recipes, and even broader culinary cultures, bridging the past with the present.
Company Snapshot:
Founded: 1946
Certifications: Multiple quality and safety accolades, industry-firsts.
Revenue: $273.1M
Employees: 500-1000
Clearspring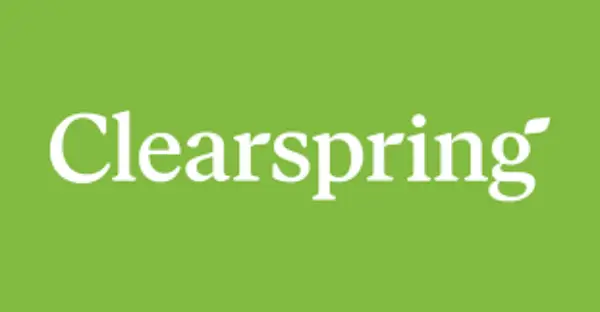 From the comforting warmth of Japanese miso soup, Clearspring's journey has been remarkable, now offering over 300 organic products. This expansion, however, hasn't been at the expense of quality. Every product is a testament to their dedication to quality and health, as they remain 100% vegan with no artificial additives, MSG, colourings, preservatives, or refined sugars. Recognized globally, their award-winning ranges are a clear testament to their prowess, demonstrating that deliciousness and health can coexist harmoniously.
But what truly distinguishes Clearspring? It's their holistic approach to wellness and sustainability. They understand that food isn't just about taste or sustenance, but a bridge to wellness and a tool for change. They're not merely selling products but are ambassadors for a lifestyle – one that promotes health, thriving eco-systems, and a sustainable future.
Clearspring Snapshot:
Founded: 1993
Certifications: Multiple, including 100% vegan
Revenue: $9.4M
Employees: 10-50
Nam Duong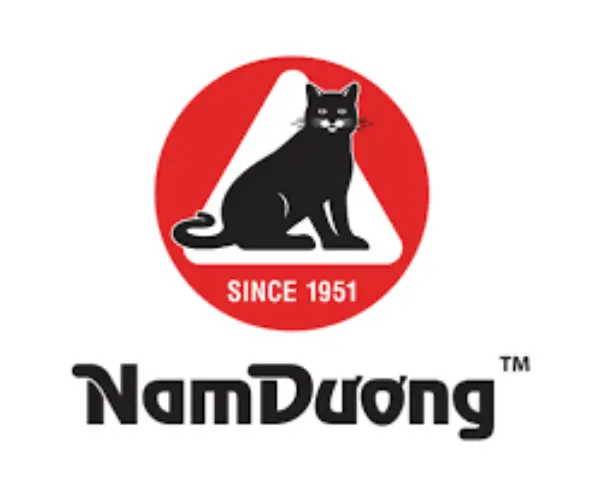 In the crowded condiment market, Nam Duong International Foodstuff Corporation stands out with its traditional Vietnamese essence. With a journey starting in 1951, they've garnered respect not just domestically but globally too, emphasizing authentic soy sauce flavors.
What's special about Nam Duong? Their product range tells the story. From varied sauces to bouillon granules, they've spent about 70 years perfecting these flavors. Their shelves adorned with awards like the Vietnam Gold Star signify their relentless dedication. And it's not just about soy; their chili sauce has also grabbed some major attention.
Company Snapshot:
Founded Year: 1951
Certification: Vietnam Gold Star Award, Gold Cup of Vietnamese Brands, Vietnam High Quality Goods
Revenue: <$5M
Employees: 20-50
Jolionfoods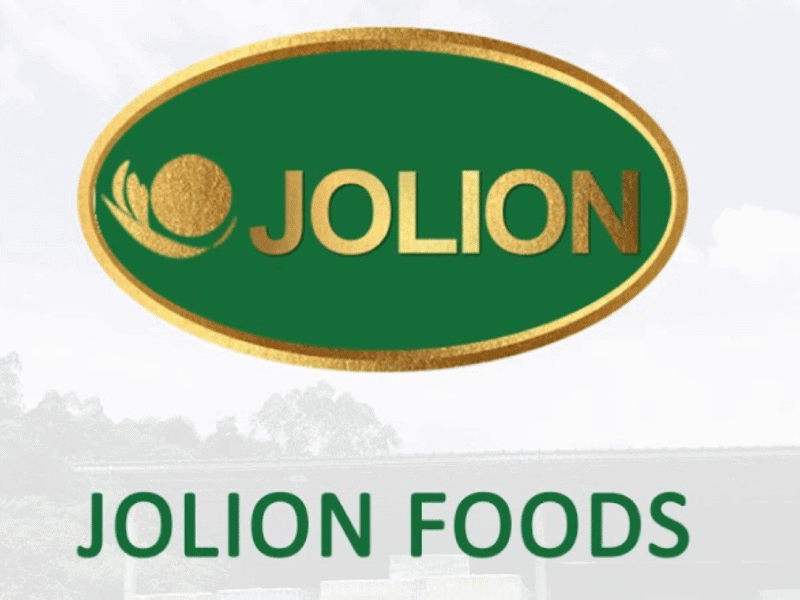 Boasting 12 state-of-the-art processing lines within its grand infrastructure, Jolion embodies the synergy of determination and an unyielding emphasis on prime quality. Their remarkable annual yield of 75,000 tons and approaching sales of 20 million USD accentuate Jolion's extensive clout and charm.
While its roots are anchored in the rich food culture of Asia, Jolion Foods has gracefully expanded its horizons, satisfying diverse appetites from Europe, Africa, to Latin America. From basic sauces, sesame oil, and noodles to diversifying into canned goods and peanut oil, Jolion's varied offerings reflect its commitment to adapt to evolving tastes.
What distinguishes Jolion, however, is its undying commitment to ensuring quality and safety. Possessing certifications like BRC, KOSHER, FDA, HALAL, SGS, and ISO, Jolion promises that every product they release embodies the apex of quality criteria. It represents their dedication to well-being, sanitation, and originality.
Company Snapshot:
Founded Year: 2000
Certification: BRC, KOSHER, FDA, HALAL, SGS, and ISO
Revenue: <$5M
Employees: 10-50
Shibanuma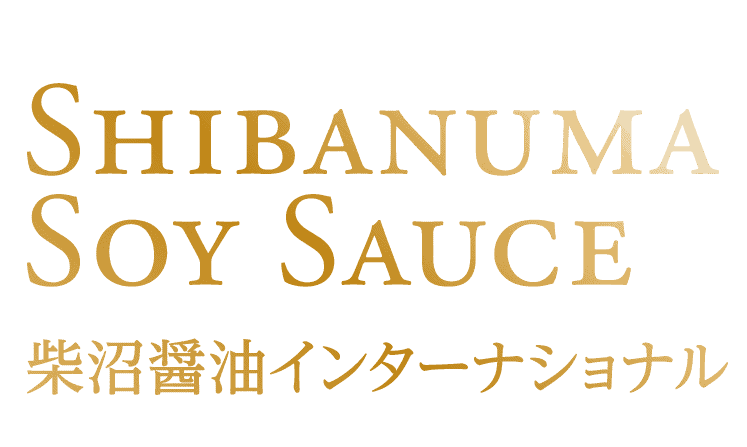 With a history deeply embedded in the detailed process of soy sauce fermentation, Shibanuma has diversified its culinary portfolio, offering an assortment of seasonings tailored to various taste profiles and culinary needs. From the basic light and dark soy sauces to the refined tastes of tamari and Shiho soy sauce, their collection embodies their relentless pursuit of quality and creativity.
Yet, soy sauces are just a slice of what Shibanuma offers. Their expansive catalog features distinct items like Awazuke, ponzu yuzu bonito, and Kenkotsu soy sauce, among others. They've also crafted specialized soy sauces for tasks like noodle crafting, seafood seasoning, and airplane noodle broths. This comprehensive product range earned Shibanuma accolades, grabbing the top spot in Ibaraki Prefecture and a commendable 30th rank among 1200 companies across the country in 2017.
Beyond their lineup, Shibanuma's unwavering commitment to premium quality is crystal clear. Every single product, whether in a bottle, can, or freshness-sealed container, passes stringent quality tests, guaranteeing nothing but the finest for their customers.
Company Snapshot:
Founded Year: 1688
Certification: FSSC 2200, GFSI
Revenue: <$5M
Employees: 10-50
Conclusion
Brands like Pearl River Bridge and Kikkoman symbolize a legacy in the soy sauce industry, merging tradition with contemporary tastes. Each bottle encapsulates a journey of cultural richness, responding to the dynamic preferences of consumers.
Consider this: not many ponder the story behind soy sauce, but it's an epic tale of tradition meeting innovation. These brands exemplify not just culinary delight but also the historical essence and transformation of flavors.
Next time, as you pour soy sauce, reflect on its universal voyage. Recognize it as not merely an addition to your meal but an exploration into a broader cultural spectrum, echoing tales of tradition and innovation.